Low noise & high speed mechanical design
The product is designed with two 600 dpi of CCD sensors, delivers fast scanning of up to 50 ppm/100 ipm, but still with low noise.
Ultrasonic double-feed detection
Equipped with an ultrasonic sensor, the ArtixScan DI 6260S is able to detect the thickness between overlapping pages and to prevent multiple pages from being fed together. Moreover, it provides a software function for user to adjust the sensitivity of the ultrasonic sensor to prevent happens of mis-detection when delivering papers through the ADF.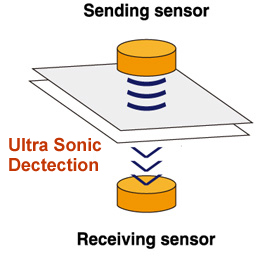 Daisy-chain capability
The scanner allows you to connect an external USB device using Universal Serial Bus technology to a single USB port.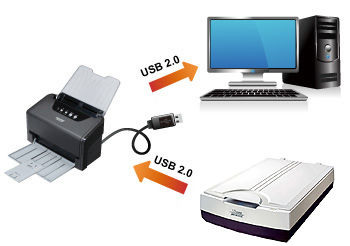 Chic and Easy-to-access programmable function button
The scanner is equipped with one Select, One Scan/Stop and one Favorite buttons located on the top of the scanner, used to automate a number of customized and predefined operations, allowing you an intuitive and easy way to access scanner functions.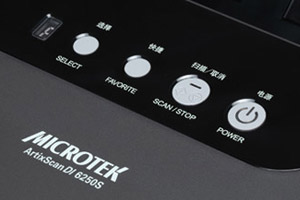 Newly improved ScanWizard DI software ( PC Only )
All-in-one control panel offers a host of features and image adjustment controls. Supporting the TWAIN driver, ScanWizard DI also features full document scanning tools and on-screen proofing. Its multi-scanning area and preview option allow you to obtain quick scans in the preview window.
►Save multiple images as a single file
This advanced feature allows users to save multiple scanned images as a single file, depending on the number of the scanned images that are defined for document archival.
►Auto-crop and auto-deskew
The auto-crop function automatically detects the size of the original image, crops the full scan frame to fit the image, and removes unwanted black borders. The auto-deskew function automatically corrects distorted images for proper alignment.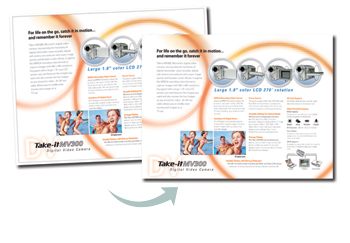 ►Scanning of a Folded A3 File
To scan a A3 file, fold up the file (the side with texts up), put it into a transparent folder and then insert it into the ADF. Then, activating the Image Combine function of software, you can easily finish scanning of a A3 file.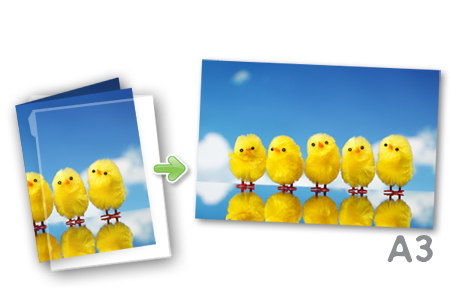 ►Auto Document Rotation
With this feature, the scanner automatically rotates every saved files in a readable direction based on a specific OCR language selected.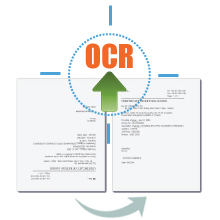 ►Remove Punch Hole
With this feature, the software automatically detects the location of punch holes on the scanned documents and fills them in white. This function works for most common hole puncher standards.

►Barcode Separator
This feature allows you to batch scan documents without starting and stopping each time a new file begins by using barcode numbers on the documents. It saves you huge amounts of time and money to organize, to index and to search files of documents in seconds, enhancing the efficiency and productivity of file management.

►Remove Blank Page
With this feature, blank pages are automatically detected and removed by the software when scanning a stack of documents. This function is quite helpful especially when users are scanning double-sided documents and some of the pages only have text on the front side.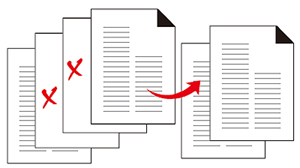 ►Smart Document Enhancement
With this feature, the scanner automatically brings out and improves readability of text and removes unwanted background color (i.e., green, red, or blue) in/from a document that includes multi image elements.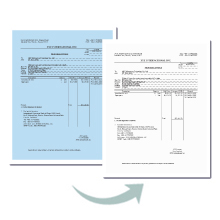 ►Paper count
The paper count allows user to keep track of all scan actions from both flatbed and ADF. This feature helps to estimate when you may need to replace the rubber or separation pad, or to apply maintenance and service to your scanner, making the use of your scanner more effectively.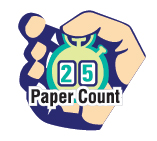 ►Document Enhancement
This feature brings out and improves the readability of text in a document that includes other elements such as color, pictures, or graphs.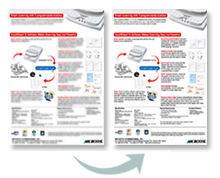 Tailor-made Scanning Software for Mac System
►Text To Speech ( TTS)
Converts written texts into spoken languages, supporting English, French, German, Italian, and Spanish. You can also save the speech in AIFF format and replay it later easily.
►Online Update
When detecting the latest version through the Internet, ScanPotter will automatically remind users to download the update.
►Sharing
Saves scanned images or documents to cloud storage (Dropbox, Google Picasa, Google Drive, Yahoo Flickr) or shares them to social network (Facebook, Twitter).

Spesifikasi Produk:
Item
Details
Product Name
ArtixScan DI 6240S
Scanner Type
Sheet-fed color document scanner
Model Type
MSS-1200A4L
Image Sensor Type
CCD
Resolution
600dpi
Light Source
LED
Scanning Area
8.5" x 65" (216 x 1651mm)
Scanning Speed
40 ppm/ 80 ipm @300 dpi, A4, Color/ Gray/ B&W (Scanning speed may vary depending on your computer spec, operating system, and software.)
Feed Detection
Ultrasonic Double Feed Detection
Feeder Capacity
Paper: Up to 100 sheets (16 ~ 18 lbs / 60 ~ 67.5 g/m²)
Card: Up to 2 cards (1.3 mm / 0.05")
Paper Size
Max: 8.5" x 65"(216 x 1651mm)
Min: 2.75" x 3.149" ( 70 x 80 mm)
Paper Weight (Thickness)
8 ~ 32 lbs (30 ~120 g/m²)
Duty Cycle
5000 sheets/ per day
Connectivity
Hi-Speed USB (USB 2.0)
Drivers
TWAIN
Smart-Touch Buttons
3 buttons, 5 modes
Supported File Types
TIF, BMP, PCX, PDF, DCX, JPG
OS Support
Windows 7/ 8/ 10 (ScanWizard DI) ; Mac OS X 10.6 or later (ScanPotter)
Dimensions (L x W x H)
7.08" x 12.60" x 7.87" / 180 x 320 x 200mm
Weight
9.26lbs (4.2kg)
Certifications
CE, FCC, BSMI, C-TICK, CCC, VCCI, WEEE, ENERGY STAR®
Power Source
AC100V~240V
Power Consumption
22.5 Watts (Operation) ; 3.88Watts (Sleep) ; 0.4Watts (Off)
System Requirements PC
CD-ROM/DVD-ROM drive (for installing software)
Color display with 24-bit color output capability
CPU: Intel Core2 Duo 2.1 GHz Processor or higher (recommended)
RAM: 1 GB RAM or more (2 GB is recommended)
HDD: SATA2/SATA3 7200 RPM or SSD H.D.
USB: 2.0 or above
Microsoft Window
System Requirements MAC
CD-ROM/DVD-ROM drive (for installing software)
Color display with 24-bit color output capability
1 GB RAM or more (2 GB is recommended)
Mac computer (Intel CPU) with built-in USB port
Mac OS X 10.6 or later
Software Included
Microtek ScanWizard DI
Microtek ScanPotter(Mac)
ABBYY FineReader Sprint
Adobe Acrobat Reader
Accessories
Scanner unit
Document feed tray
Hi-Speed USB cable(USB 2.0)
Power adaptor
Software CD(s)
User's manual(s)
Driver & Downloads:
Download Driver For Windows 7/8/10
Download Driver For Mac OS X 10.10 to -10.14
Download Abbyy FineReader For Windows 7/8/10
Download Text Recognition Kit For Mac OS X 10.10 to -10.14
Download User Manual Microtek ArtixScan DI 6240S
Download Start Here Guide Microtek ArtixScan DI 6240S